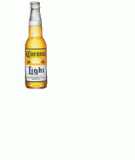 The Illinois Liquor Control Commission (ILCC) publishes monthly reports online about which liquor licensees have been "stung" for underage drinking violations.
According to ILCC, last January three DeKalb establishments were caught serving alcohol to minors. Krystal's, Otto's, and Sullivan's failed compliance checks made January 18.
Searches of online newspaper archives have turned up nothing. Yet, when two licensees in Sandwich were cited for the same violation one month later, this was reported in the Daily Chronicle one day after the ILCC released the information.
Response from the Chronicle to an inquiry is that if the news wasn't published, it was an oversight.
Meanwhile, three months have passed without word on hearings in DeKalb. It took the Liquor Commissioner only a month to hear the case of Campus Club Bar & Grill late last year. Campus Club was fined $2500 on December 16, 2009.
Here's the NIU 2009-10 academic calendar. Because popular student hangout Krystal's is involved, it's tempting to forecast hearings on the January violations to begin sometime between May 8 and June 14.
I'm waiting to hear back from the mayor/liquor commissioner about the hearing schedule.