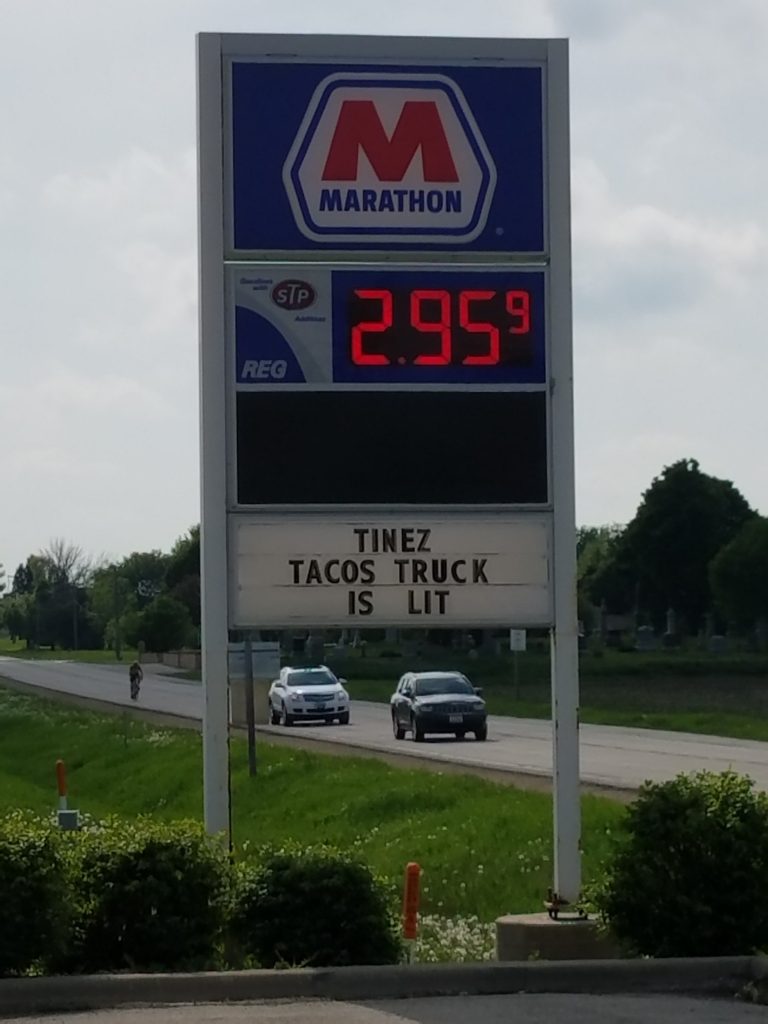 Last weekend I found out that the owners of the Tinez Tacos food truck have worked out a parking spot in Malta, and will serve from 11am to 7pm weekdays this summer at Hickey's Corner Store.
If comments at the City Barbs Facebook group are any indication, residents of DeKalb wish them well in their new location. They've obviously picked up local goodwill.
City of DeKalb, though, not so much.
If you haven't been following this story, it's about the Tinez folks' mobilizing toward more affordable options, since DeKalb charges monthly license fees that bear no relation to reasonable administrative costs. The city also collects sales taxes — our home-ruled restaurant/bar tax pushes taxes to 10% of a tab — so the ongoing fees are double-dips, too.
The question is whether the city will get a handle on the greed, ineptitude, and/or hostility that this money-grubbing behavior represents. With an improved city council and a pending change of city manager, it's possible. Unfortunately, staff members so far are busily playing the victim in the story. Continue reading Will DeKalb learn from the departure of Tinez Tacos?