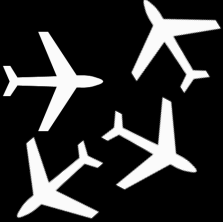 DeKalb County Online has scooped everyone once again with the story of a lawsuit filed by Midwest Flight Academy, Inc., against DeKalb Taylor Municipal Airport manager Tom Cleveland.
The complaint is centered around Cleveland's treatment of Midwest that allegedly differed from his treatment of Fly America, including the claim that under similar circumstances, Midwest was required to submit a business plan but Fly America was not.
(Hmmm. Does DTMA have a business plan yet?)
Congrats to DeKalb County Online.
Visit the airport tag for similar and/or related posts.