Recently the DeKalb County Board signed a contract with Marcus & Millichap (M&M) that has two phases: first, M&M as consultant in deciding what to do with our DeKalb County Rehab & Nursing Center (DCRNC); and secondly, M&M as broker of a sale with a 3% commission attached.
If this sounds like a conflict of interest to you, join the club. It's brazen, which suggests the board is so intent on dropping our publicly-owned facility like a hot potato that ethics and optics be damned.
The county has given itself quite a short timeline for disposition, too: about six months. In upcoming posts, I'll share what I've learned about ownership of long-term care facilities in Illinois, impacts arising from the growing trend of private-equity ownership, and the fates of some of the county facilities that have been sold over the past decade. This is in hopes that we can assess the risks of various scenarios and weigh in before the board makes irrevocable decisions.
Today I'll start with my strong feeling that DeKalb County owes us a referendum. The statute says it's required for a sale or lease if a county home was formed via referendum, and the county apparently hasn't found one. But it may not be that clear cut.
What is now known as DCRNC started out as the county poor farm and became what it is today in stages, so which incarnation counts as formation? Champaign County, which followed a similar trajectory as DeKalb County in its evolution from poor farm to nursing and rehab, sold its facility in 2019 following a referendum that authorized a sale. So apparently not everyone agrees with DeKalb County's opinion in this type of situation.
A Freedom of Information Act (FOIA) request has yielded three DeKalb County Home referendums so far: 1966, 1969, and 1991. All three passed. The first two authorized issuance of bonds for specific facility expansions and the third gave permission to levy property taxes to support maintenance of the facility. Historically, then, results bespeak wide and consistent support of public ownership and another public question could settle whether the tide has turned.
There's also the matter of never having held a referendum to ask us to pay for the facility expansion now in progress. This is because the county promised the bonds would be repaid with new income generated by the expansion. Should the facility be sold, the county would be breaking the promise. The opportunity to draw on state and federal sources to pay the debt would be gone, and my studies of recent sales of county homes suggest sales proceeds would not come close to covering the expansion costs.* We'd be on the hook without having had a say.
*Sale of DCRNC right now would likely cover only a fraction of the $17 million expansion of the facility, pandemic impacts having contributed greatly to the buyer's market for ailing facilities.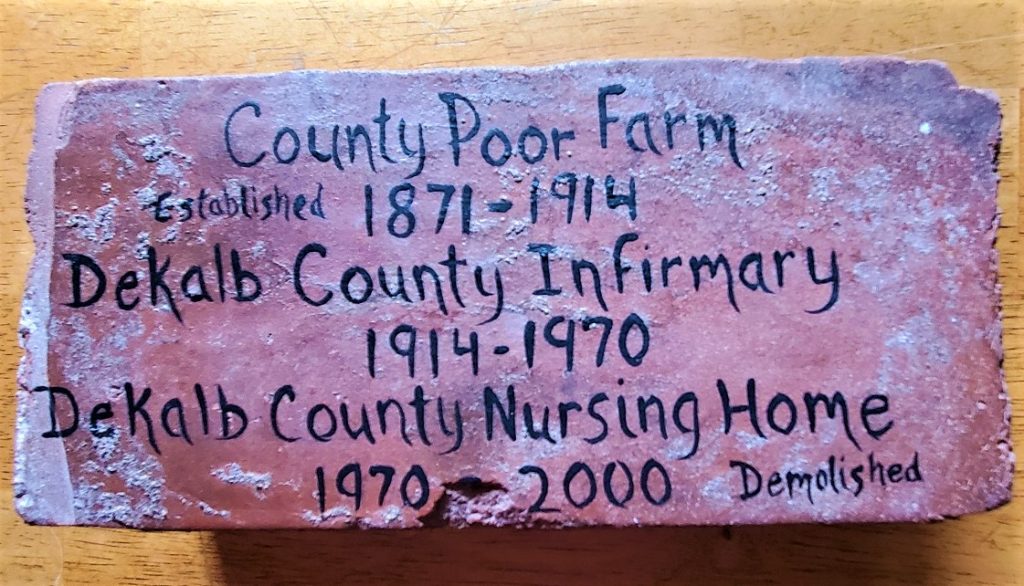 Additional Sources
County's contract with Marcus & Millichap:
consultant-brokerage-agreement-rehab-nursing

1966, 1969, and 1991 referendum information from DeKalb County Clerk's office:
1966-nursing-home-referendum

1969-nursing-home-referendum

1991-nursing-home-referendum