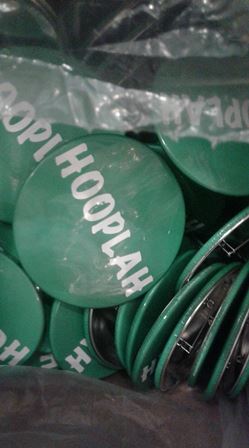 The Illinois General Assembly has passed and sent the Garden Act, aka "Right to Garden Law," to the governor for signing.
I first wrote about this situation in 2018.
Hooplah started when Nicole Virgil and her family decided to take their raised-bed organic gardening to the next level by growing as close to year-round as possible. The plan involved assembling a hoop house in the fall and taking it down in the spring. It is something they assumed was an accessory structure to gardening as is, say, a shed. But then a neighbor complained about it, and City of Elmhurst forced the Virgils to take it down in February 2017.
Elmhurst has no ordinances that prohibit hoop houses, so from the beginning the city offered nothing but 100% bad faith. Eventually, Ms. Virgil and her neighbors turned to state legislators for help.
The new law protects gardening statewide by not allowing home rule units to "opt out." Municipalities with home rule powers can still make rules, but must ensure any regulation or ordinance "does not have the effect of precluding vegetable gardens."
Elmhurst is a home rule unit, as is DeKalb.