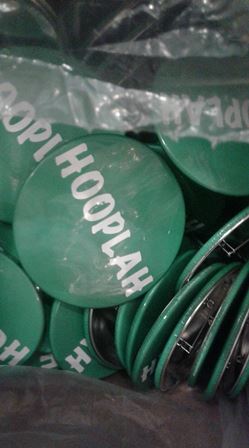 Sometimes it helps perspective to check out what other communities are doing. DeKalb's not the only municipality with code enforcement that sometimes looks inconsistent or arbitrary. I've been following such a story in Elmhurst for more than a year.
A documentary about the Elmhurst controversy is titled "Hooplah" and residents have adopted the same name for their activities, which primarily involve support for a hoop house ordinance but also end up contributing to the larger cause of good governance.
A hoop house is a passive-solar sheltering structure that helps a gardener extend a growing season. It functions kind of like a greenhouse, except that it is a temporary structure that does not have a foundation, and uses flexible plastic sheeting over plastic or metal "hoops" instead of rigid walls.
Here are two examples of hoop houses. The one above is gone, because City of Elmhurst made the owners take it down after a couple of months. The one below, also in Elmhurst, has reportedly stayed put continuously for 10 years. What's the difference: size, anchorage, lot coverage? Nobody knows. Guidelines and requirements don't exist — not yet anyway.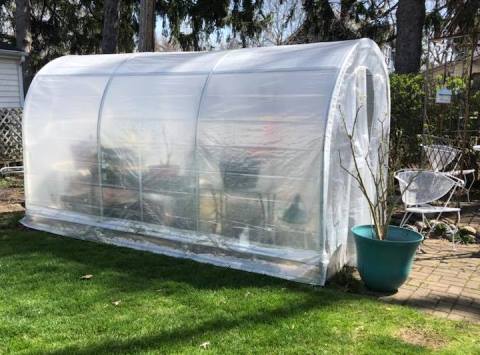 Hooplah started when Nicole Virgil and her family decided to take their raised-bed organic gardening to the next level by growing as close to year-round as possible. The plan involved assembling a hoop house in the fall and taking it down in the spring. It is something they assumed was an accessory structure to gardening as is, say, a shed. But then a neighbor complained about it, and City of Elmhurst forced the Virgils to take it down in February 2017. Continue reading The Hooplah in Elmhurst